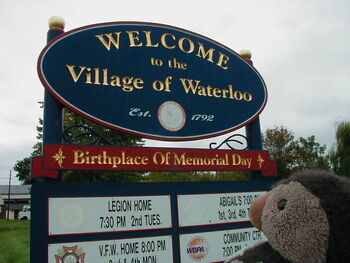 Memorial Day was first observed in Waterloo in the Finger Lakes Region on May 5, 1866, and is hence also known as "The Birthplace of Memorial Day." The friendship between General John Murray, a distinguished citizen of Waterloo, and General John A. Logan, who helped bring attention to the event nationwide, was likely a factor in the holiday's growth.
Ad blocker interference detected!
Wikia is a free-to-use site that makes money from advertising. We have a modified experience for viewers using ad blockers

Wikia is not accessible if you've made further modifications. Remove the custom ad blocker rule(s) and the page will load as expected.