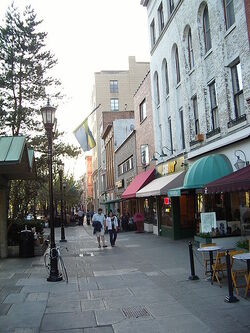 Ithaca is a city on the Southern shore of Cayuga Lake. It is the home of Cornell University, an Ivy League school of 20,000 students, as well as Ithaca College. Shown to the right is Ithaca Commons, a two block pedestrian mall that opened in 1974. It is the cental business district for the Tompkins County area.
Ad blocker interference detected!
Wikia is a free-to-use site that makes money from advertising. We have a modified experience for viewers using ad blockers

Wikia is not accessible if you've made further modifications. Remove the custom ad blocker rule(s) and the page will load as expected.