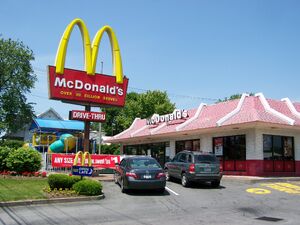 The Geneva McDonald's is located right on Hamilton Street (Route 5 and 20). You will find that the entrance is rough over the curb where the road is getting bad. This will probably change soon as Geneva McDonald's is planning on renovating the entire thing with a new building and parking lot which will be long and narrow, and it will a different entrance. Blueprints and designs can be seen inside the store.
Ad blocker interference detected!
Wikia is a free-to-use site that makes money from advertising. We have a modified experience for viewers using ad blockers

Wikia is not accessible if you've made further modifications. Remove the custom ad blocker rule(s) and the page will load as expected.