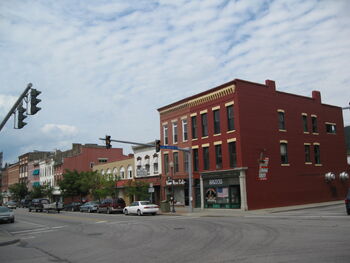 Dansville is a village of about 5,000 in the eastern part of Livingston County. Interstate 390 passes next to the west side of the village. Besides Interstate 390, State Route 36, State Route 63, State Route 256, and State Route 436 pass through the village.
The village of Dansville is located in a glacially formed valley common throughout Western New York.
The village is north of Stony Brook State Park.
Dansville is home to the Dansville Hot Air Balloon Festival, also called the New York State Festival of Balloons that takes place every year on Labor Day weekend.
Ad blocker interference detected!
Wikia is a free-to-use site that makes money from advertising. We have a modified experience for viewers using ad blockers

Wikia is not accessible if you've made further modifications. Remove the custom ad blocker rule(s) and the page will load as expected.